Biltong has actually been around for centuries with its roots tracing back to Southern Africa. In a time before refrigerators and freezers, indigenous people needed a way to preserve extra meat for future meals. To do this, they used the basic resources at hand — knives to cut the meat, salt to flavor and preserve, and tree branches to hang the meat until it was dry.
​The 17th century European settlers who arrived later saw the benefits of having a stock supply of food. They quickly adopted this method, adding their own ingredients of vinegar and saltpeter (potassium nitrate) to the meat-curing mix.
Then, in the 19th century, came the Dutch. In a mass migration known as the Great Trek, thousands of Dutch farmers (called Voortrekkers) hitched their wagons to avoid British rule in Cape Colony and moved into the inland of Southern Africa.
​For this long journey, they needed food — something portable, something non-perishable, and something with sustenance. Biltong was their perfect solution.
They toted the preserved meat with them as they traveled, calling it "biltong"— a combination of the Dutch words "bille" (for buttock) and "tonghe" (for strip or tongue).
This marked the humble beginnings of biltong, now one of South Africa's favorite meaty snacks.
Biltong is a form of cured meat that in South Africa is known as "the food of the gods." Because it's made using a traditional meat preservation technique, along with a variety of flavorful ingredients, it provides a unique taste that you won't find anywhere else.
While the meat itself has its own delicious flavour, the process of biltong involves adding many other things including vinegar, salt and other spices. Coriander, black pepper, brown sugar, seasalt, paprika, and garlic have all been commonly used. Because of the variety of flavors used, biltong never tastes like one simple thing. It's never too salty and never too acidic from the vinegar. Instead, all of the flavors combined provide a unique and unforgettable taste.
Now that you know what makes biltong so delicious, head over to our Online shop to try it for yourself .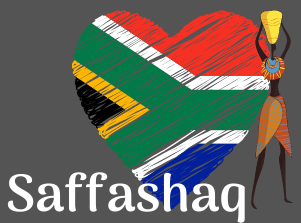 Seedbed Centre,
Unit D6,
Davidson Way,
Romford,
ESSEX,
RM7 0AZ
078 501 91292

Monday -CLOSED
Tuesday-4pm-6pm
   Wednesday - 4pm - 6pm 
Thursday - 4pm-6pm
Friday - 10am - 5pm
Saturday - 10am to 4pm 
Sunday - 11am-3pm